This guy looks like he was a long way from the comfort of his own neighbourhood, but that didn't stop him acting like he had all his homeboys with him as he gives some guys his best verbal attacks.
One of the guys that's on the end of the abuse said how he was followed from from the beach, and how this guy waited for all his friends to get on the bus before trying to start a fight with him. But he got mad because he wouldn't fight him.
Guys that were standing around asked this angry individual why would you want to fight some random guy? To which the guy had no real reply.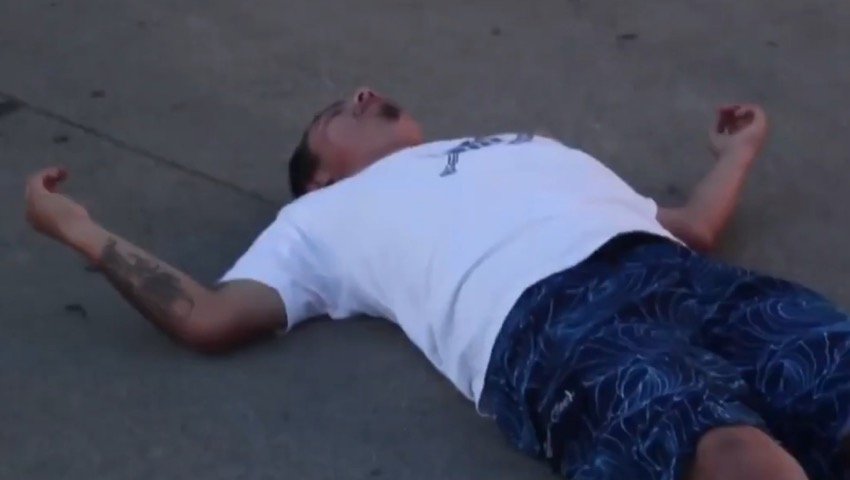 The guys verbal abuse wasn't exactly the most abusive you've every heard, he was caught saying things like, 'I've got my own crib, you got your own crib? "You staying at your Mommer's right?"
Then just when the petty argument looked like it was about to cool down and both parties were about to go their own ways, the guy stepped back over to take the sweetest of sweet punches that would knock him out cold. Bringing an abrupt end to the abuse in a split second.
Then all hell breaks out as the guys friends jump in as do the guys who were sticking up for the guy who's friend had just got on a bus.
Check it out bellow.

Page 1 of 1: