Wrestling fans got some really bad news during lunch this Monday when they saw former WWE champion and beloved fan favorite Daniel Bryan announced his retirement on Twitter: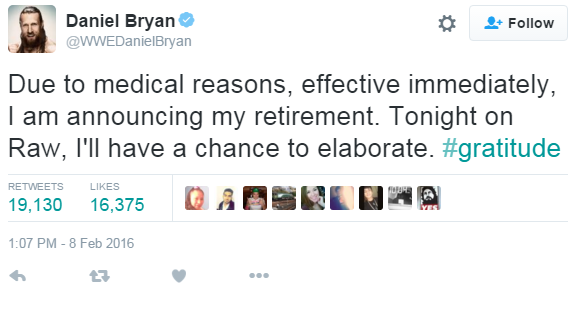 Bryan was last seen on WWE television relinquishing the Intercontinental Championship in 2015 due to a serious concussion. That wasn't necessarily unexpected, of course, as much of Bryan's WWE career has been defined by injuries. He won the WWE World Heavyweight Championship at WrestleMania 30 in dramatic fashion by pulling double-duty and defeating Triple H, then submitting Batista in the main event, but was stripped of the title two months later after he was forced to undergo neck surgery.  He also suffered a number of other injuries to his head and neck throughout his career that had many wondering if he should continue wrestling.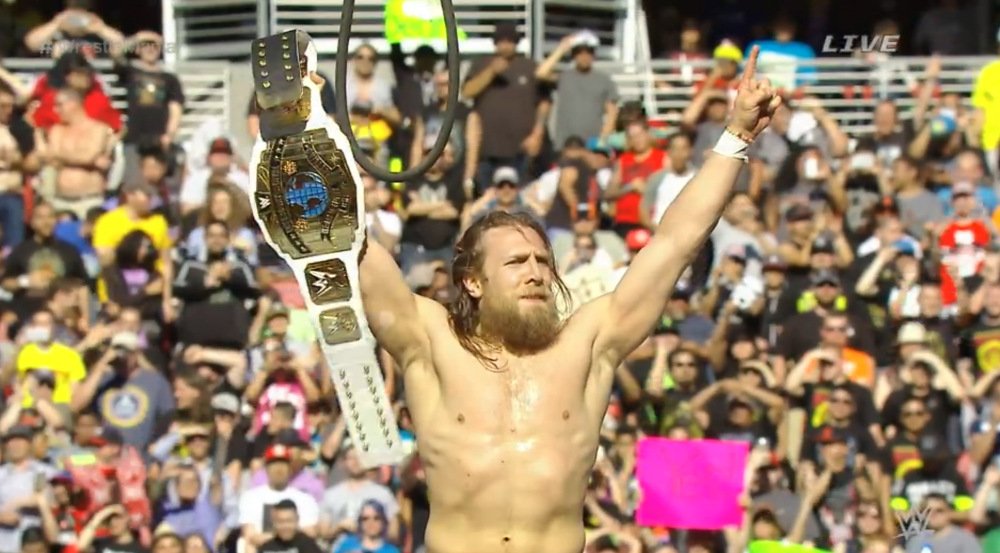 But while it certainly seems like it may be time for him to retire, that's definitely not all there is to the story and it's hard to shake the feeling that we could see Daniel Bryan wrestle again. Find out why on the next page.
Continue to the next page:
Page 1 of 2: