Conor McGregor tweeted today that he is back on the UFC 200 card and he also thanked Dana White and Lorenzo Fertitta.
Conor said in his tweet:
"Happy to announce that I am BACK on UFC 200! Shout out to @danawhite and @lorenzofertitta on getting this one done for the fans. #Respect"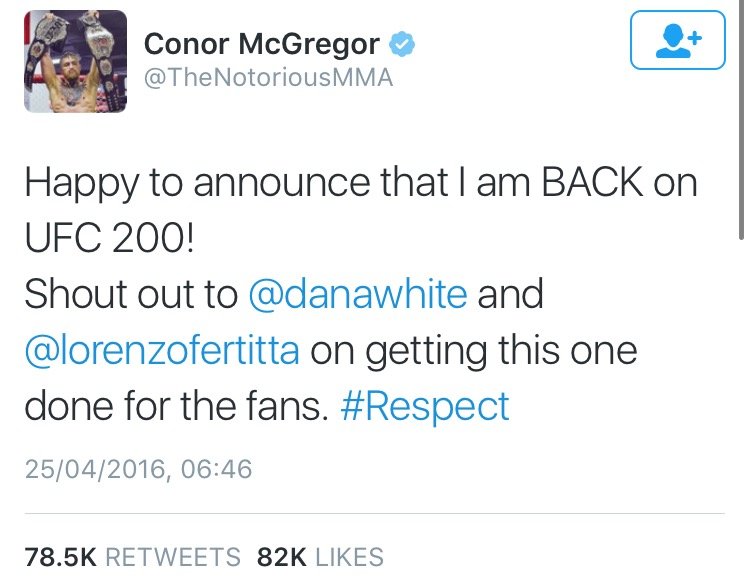 But, you may of guessed it anyway, UFC featherweight champion Conor McGregor must of been expressing some out of place humour as he has not been added to the UFC 200 card.
UFC president Dana White said to TMZ Sports this morning, "It's not true. We haven't talked to Conor or his manager since the press conference. I don't know why he would tweet that."
"All the media keeps asking me that. I feel like the scene in 'Step Brothers' when they ask if they can build the bunk beds. I don't know how many more times I can say the fight is off or how many more press conferences I can have saying the fight is off for people to believe it's off."
In short, the rematch with Nate Diaz at UFC 200 is still off! We have no idea what was going through McGregor's head to post such a tweet.
McGregor was meant to face Diaz in a rematch at UFC 200, but last week tweeted that he has retired. This was followed by Dana White pulling Conor from the card.
Continue to next page
Page 1 of 2: