Page 1 of 2
Dana White was on TV to hype up this season of The Ultimate Fighter. A lot of people are tuning in to watch Conor and Urijah and expecting a big feud like we often see between coaches, but aside from some playful jabs the two have been getting along really well.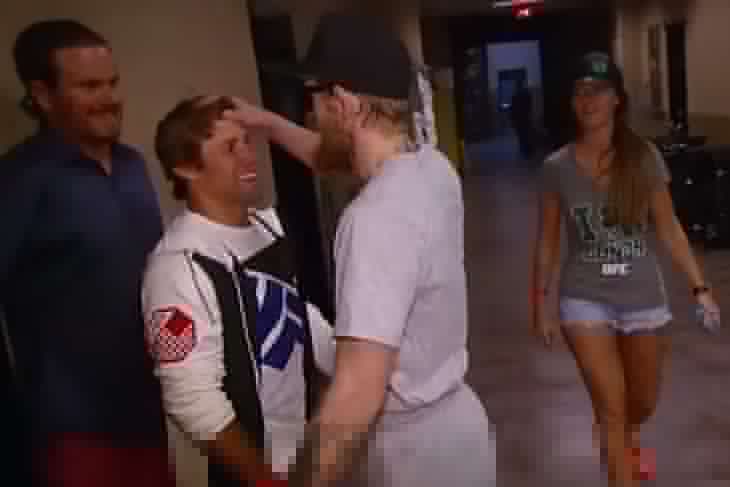 Conor has been taking lots of shots at Team Alpha Male, Chad Mendes, and TJ Dillashaw's loyalty to the team. This prompted Urijah to air some dirty laundry about Duane Ludwig but other than that this season has been a lot more focused on the fights and a lot less focused on the petty drama.
"The European team has a big chip on their shoulder." – Dana White
McGregor and Faber had that little scuffle at UFC 189, which Dana revealed took place after the two learned they would be coaching opposite one another. Even their little shoving match seemed good-natured and like two pals just horsing around.
In this interview, Dana obviously manages to get in a shot at Shamrock too.
See what else Dana had to say on the next page:
Page 1 of 2: