If there are three things that Dana White hates, it's Bellator, goofs, and paying fighters decent wages. In that exact order.
Ironically, it took the union-hating Fertita Brothers to step away from the UFC for a fighter's union to finally come to fruition. It was announced today at a big press event with GSP, Cain Velazquez, Cowboy Cerrone, TJ Dillashaw, Tim Kennedy… And former Bellator CEO Bjorn, who Dana White used to go off on during his press scrums. Bjorn is back to be a Thjorn in Dana's side once again.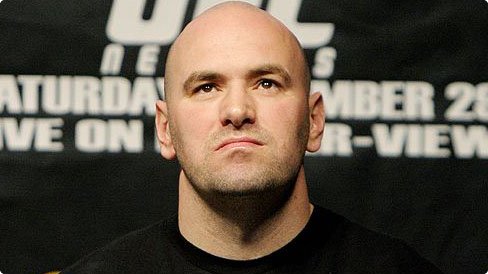 The UFC's strategy seemed to be to make fun of Bellator and act like they're just a tiny little drop in the ocean, and maybe that was true for a while, but now that more and more fighters are becoming upset with the UFC for a plethora of reasons, Bellator has been scooping them up one by one.
Fabricio Werdum also said earlier today that his contract is up soon and he's going to entertain offers from other promotions. Chael Sonnen, Rory MacDonald, Benson Henderson, and plenty more have already made the switch over. Not to mention Rampage and Tito, Stephen Bonner, maybe not GOATS but definitely notable names who meant a lot to the UFC.
Bellator was able to make that elusive deal with Fedor with also for sure didn't make Dana happy. Also, look at guys like Alvarez who came over from Bellator to become UFC Champion, and how it hasn't been easy for UFC guys that switched over the Bellator. It begs the question… maybe the talent gap isn't as huge as we've been led to believe?
Even before stepping away from MMA for three years and counting, GSP had been vocal in some of his concerns with the UFC. One of those concerns was drug testing, which the UFC has stepped up dramatically over the past couple of years.
"The UFC without fighters is only three letters of the alphabet. It's time for us to make our voice heard and make change happen." – GSP
Anytime there's been talk of a fighter's union, it always comes down to this: If the bigger names of the sport aren't invovled, it'll never happen, and the bigger names will never get involved because they're already being taken care of. Well, these are some pretty big name fighters, these guys have all headlined cards and most of them have been champs. That's huge.
Page 1 of 1: