It's been an incredibly difficult weight cut for Cyborg, who had to cut 25 pounds this week. She managed to make weight for her catchweight bout that's taking place at 140lbs, but not without making some massive sacrifices. Cutting weight is very dangerous, and while the title of this article is somewhat tongue-in-cheek, Cyborg's doctor has previously stated she would die if she cut to 135, and 140 isn't that far off. Cutting weight is one of the more dangerous aspects of fighting, and a lot of fighters have said it's the hardest part. To say that you're almost dying when you completely dehydrate yourself for days isn't a huge exaggeration. Daniel Cormier famously had to pull out of  the Olympics after a brutal weight cut that lead to kidney failure and almost killed him.
She looked in pretty rough shape before weighing in: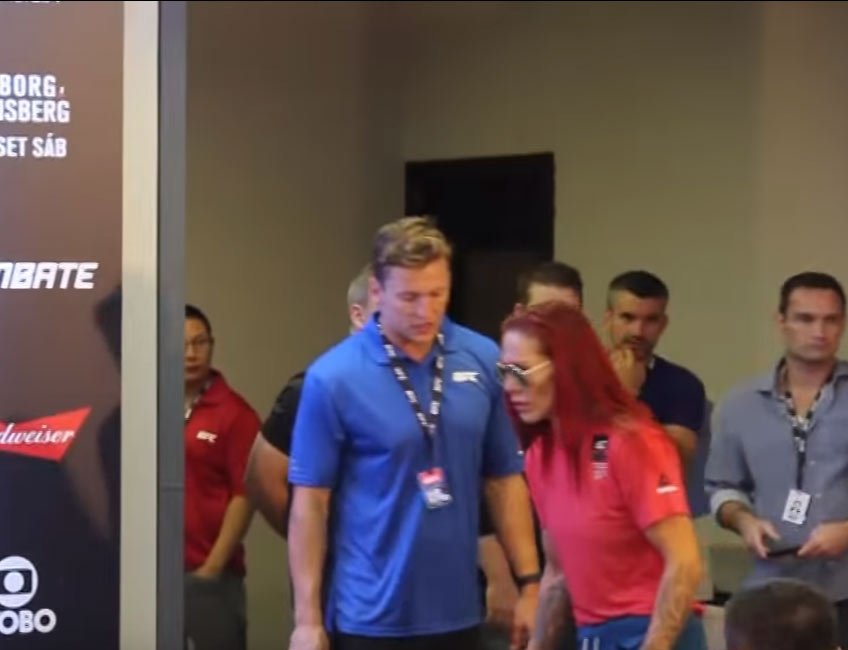 Cyborg as a human being is a very kind and sweet person, but as a fighter she's an absolute beast. Few fighters in the UFC have taken more constant abuse from fans for a failed drug test than she has, even thought her failed test was 5 years ago, long before she was even in the UFC. None the less, look at the comments of any article about Cyborg and you'll see people calling her a man, calling her a cheater, etc. Yet there have been countless other fan-favorite fighters who have failed tests, much more recently, and in the UFC, and some of them even multiple times, and they don't get nearly the heat for it that Cyborg does. Regardless, she's a professional, she didn't miss weight, and she's going to be ready to fight tomorrow night on a card that she's headlining opposite Lina Lansberg.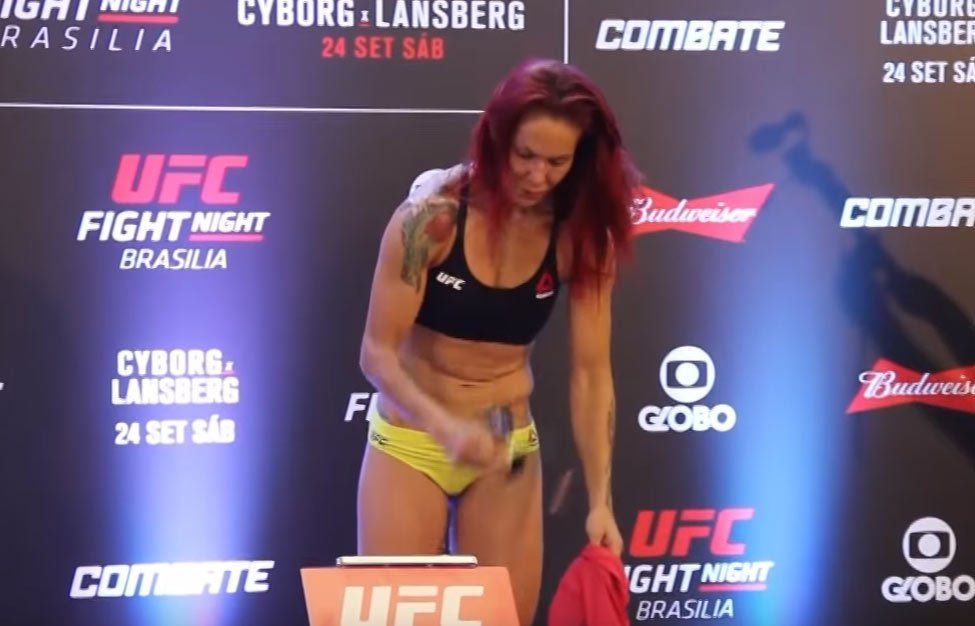 Since this is a non-title fight, Cyborg was able to have a pound less to lose, meaning she only had to come in at 141, and not 140. That extra pound makes a big difference when you've been cutting for days, are already completely dehydrated, and already concerned for your health.
Cyborg is all-smiles after making the difficult weight cut.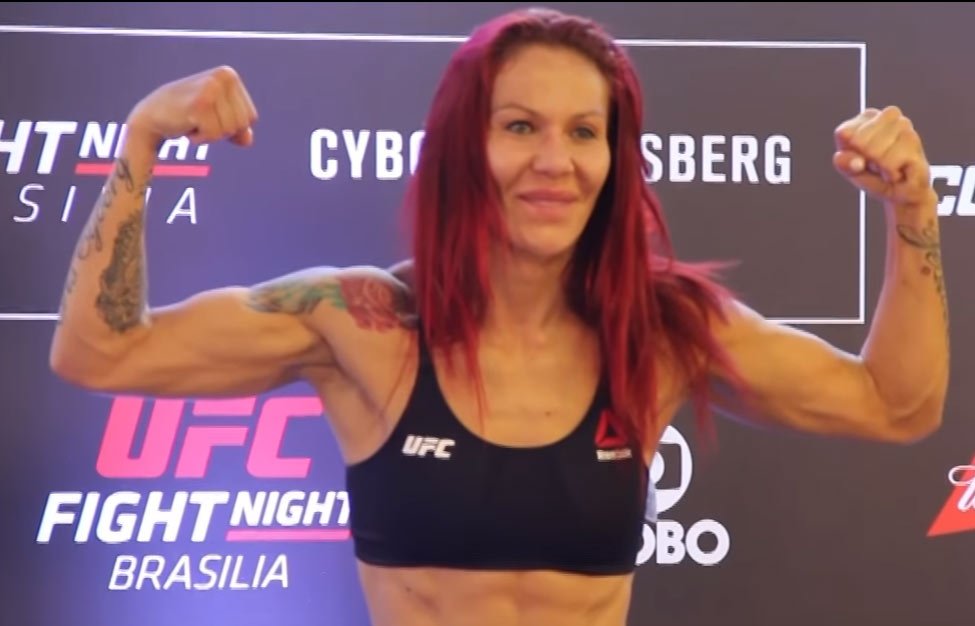 As a fan, it's easy to talk smack from the sidelines, but you need to take a moment to appreciate what the fighters put themselves through for our entertainment. It's easy to talk trash about Cyborg or past mistakes that she's already owned up to and paid the price for, but this women deserves a lot of credit for making this incredibly difficult cut. Yes, you can argue that she would have an easier time making it if she just lost some of her muscle, or fought at 145 instead, but there is no 145 in the UFC and there are no plans to add one. You can't blame her for wanting to fight in the world's biggest and best organization, and to test herself against anyone willing to make the jump up to her catch weight, which we'll coin Cyborgweight.
We would love to see Cyborg give up some of her muscle, and able to cut down to 135 in a safer way, there are countless enticing match-ups for her there. There are a lot of top women's MMA fighters that Cyborg has never tested herself against. She's made mince-meat out of just about everyone that's been put infront of her, with her only loss coming in her very first fight. Her fights almost always end in spectacular fashion, and she's certainly not afraid of testing herself – Cyborg challenged Jorina Baars, one of the world's best female kickboxers, to a kickboxing match and did much better than most people predicted, despite taking the L.
Michael Bisping talks about Cyborg's weight-cut situation.
Page 1 of 1: