As you probably heard, Rafael dos Anjos is out of UFC 196, and his superfight with Conor McGregor has been scrapped. The Brazilian lightweight champ broke his foot while training and that resulted in total, utter calamity in the UFC offices.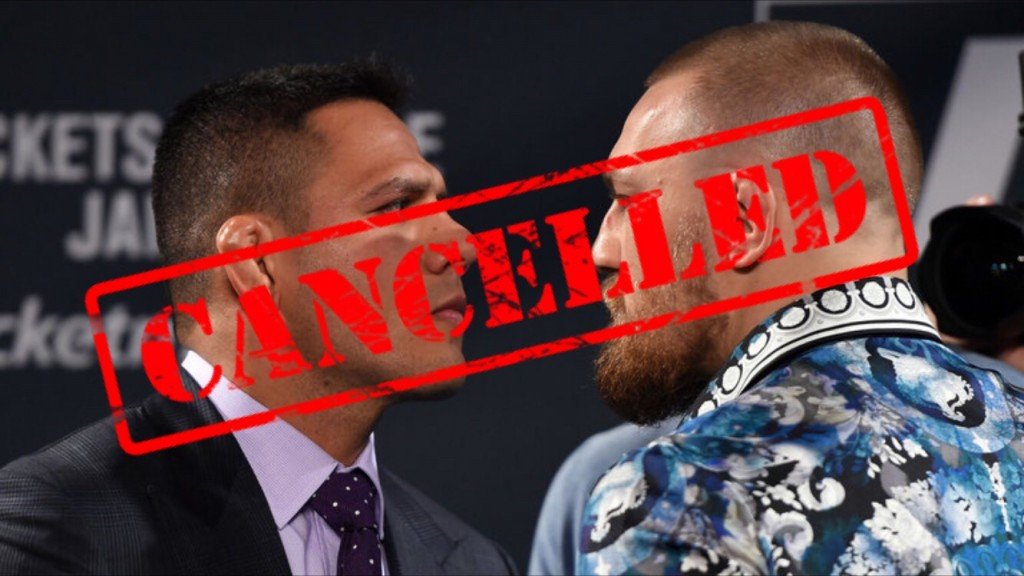 Much of Tuesday was spent with rampant speculation from the MMA universe. What would happen with McGregor? Would the UFC pull him off the card? Would they rebook the fight for a later date? If not, what happens to UFC 196? Would Holly Holm vs. Miesha Tate become the main event? If he doesn't defend his title, is it still a five-round fight?
The list of questions went on…but we have our answers! McGregor will stay on the UFC 196 card, but gets a new and incredibly interesting opponent. Want to know who? Want to know the answers to those other questions? Then check out the next page!
Continue to the next page:
Page 1 of 3: