Normally, we'd probabally make fun at Tyron Woodley for calling out a much smaller guy in Conor McGregor, but at the end of the day it's only one weight-class away, and can you really blame Woodley for trying to get paid? He's been on the wrong end of fan-scorn a few times, getting boed at press conferences, but Woodley is a legit world champion who won the belt fair and square and also defended it against one of the most dangerous looking contenders in Wonderboy. If the man wants to get paid, why not?
Plus, we know Conor loved being "double champ", even though his first belt has been stripped away, if he were to take home a third belt everybody would know he never "actually" lost the 145 (And, of course, that he never actually defended it either, but let's not split hairs…)
"When you start going up, it's like me going up to 205 [pounds] and challenging guys at that weight. When you come up to this weight brother, it's real power, it's real people that will put real hands on you, that'll put you down to the canvas and you will not get up unless I let you up… We can do it in Ireland, Dublin, we can do it in the back of White Castle, I don't care."
Conor is still taking a break from the sport, but he recently said that break wasn't going to be for as long as Dana had said. Conor's just waiting for the phone call, and we know Woodley is ready, so let's make this fight happen.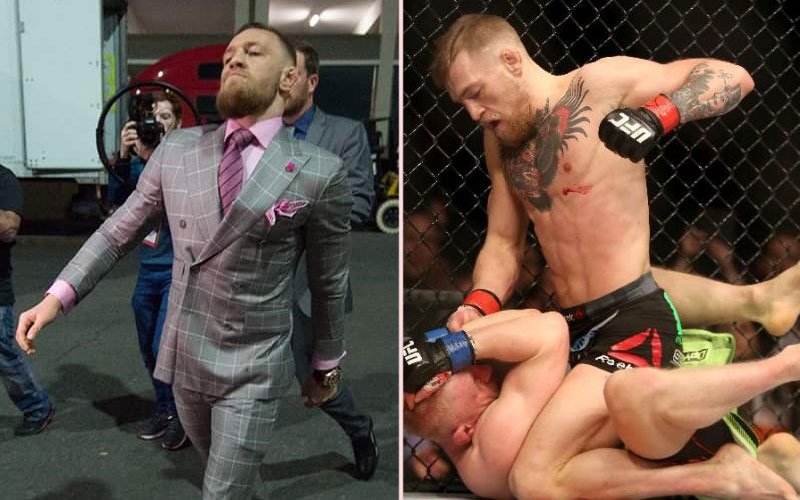 Obviously, there's a huge difference between having a fight on the table and actually stepping into the Octagon.
Khabib and Tony Ferguson are two of the top guys at 155, where Conor holds the belt, and Khabib desperately wants to fight Tony, rather than sitting on the sidelines for a title shot against McGregor.
It's amazing how one fighter can shake up the waters in three different weight classes where he's a legitimate threat. Love him or haet him, McGregor brings something special to the table and we're still only seeing the beginning of it.
Page 1 of 1: