The MMA Twitterverse is on FIRE tonight with news breaking that newly minted champions Conor McGregor and Holly Holm will BOTH compete at the UFC 197 card. Not only that, but it was also announced that UFC 197 has officially been moved from Brazil to Las Vegas, Nevada (though which venue it will actually happen is currently unknown).
The news turns UFC 197 from a complete unknown (no fights were announced to that point) to one of the most interesting UFC cards in recent years. But who are these two facing…?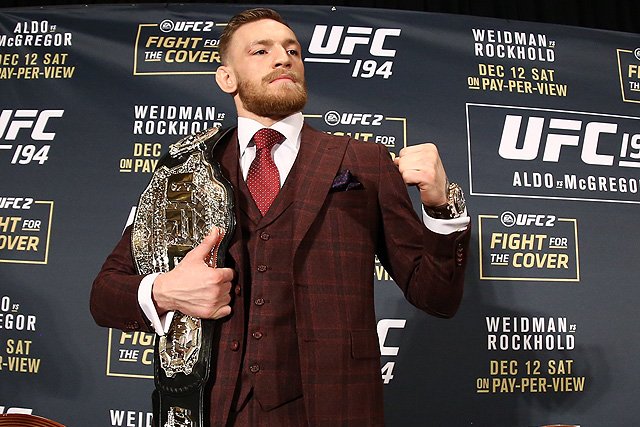 Funny you should ask, but I can tell you! Find out after the jump!
Find out who Holly Holm will face:
Page 1 of 3: