Carlos Condit has one of the best P4P Snapchats among MMA fighters, he's posting gold on a regular basis. If you aren't following him yet, you should be.
He's still not very happy about his recent loss to Robbie Lawler, though. After the fight, he had talked about the possibility of retiring, but he's got a fight against Maia coming up at the end of August. That's good news, because Condit is one of the best fighters in the world and always a treat to watch. Maia is really hot lately, and could earn himself a title shot with a victory. Condit may still be two or three wins away from another shot at the belt, but you never know how things are going to go.
Carlos Condit is absolutely a championship-level fighter. He's one of the best in the division, and could be holding that belt just as likely as anyone else.
His pet dog recently chewed up his signed poster from the January loss to Lawler, which went to a controversial split decision.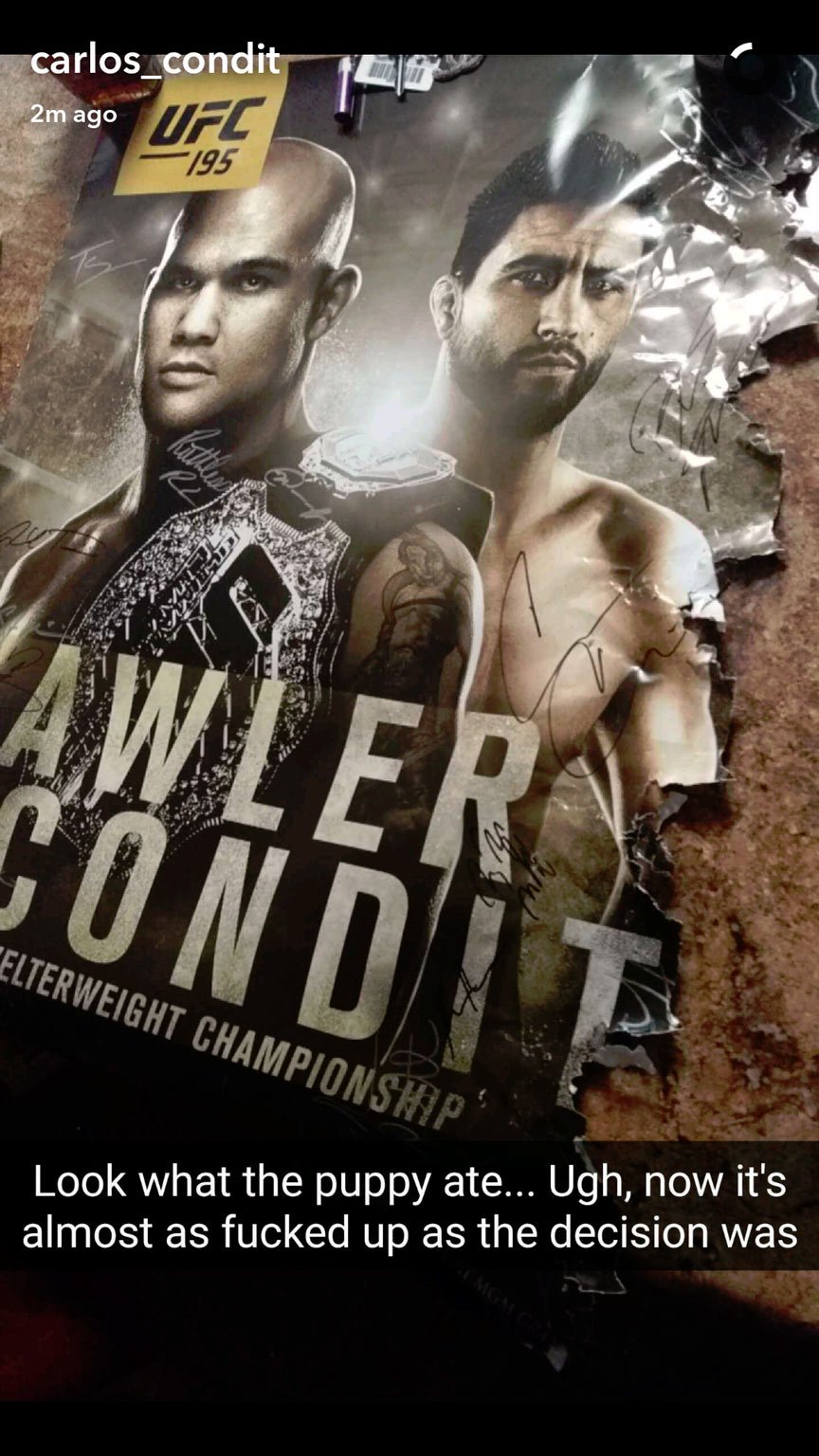 What did you think of the decision? A split decision is never easy to swallow, especially in a close fight. Obviously, Lawler thinks he won. Condit things he won. Who do you think won this fight?
Would you be interested in seeing a rematch if Condit gets past Maia? Do you think the rematch would go any differently?
Page 1 of 1: