Right now, Floyd and Manny are sleeping on a pile of your PPV money. Not together, obviously. While your pockets are feeling $100 lighter, here's a round-by-round breakdown of exactly how much each fighter got paid for their work.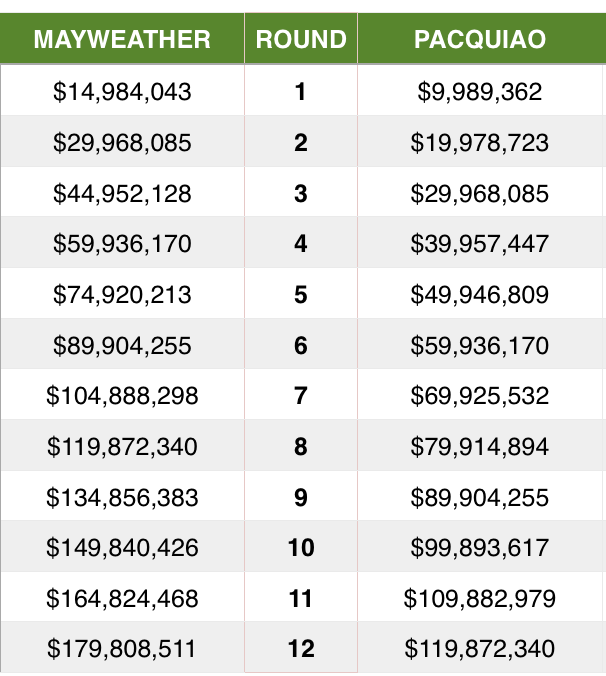 Manny is donating a boatload of his money to charity, and it's been about a month since Floyd's taken any candy from babies or kicked puppies so both guys are doing their part.
"I'm sure half of what Manny earns in this fight is going to go to charity. That is just Manny. We don't like to talk about money too much as more charities line up." – Good Guy Bob Arum 
For some perspective, here are things that cost a million dollars.
Every 3 minutes, Floyd could afford to buy 15 of these (and 10 for Manny):
An Orca Whale
3 Terrafugia flying cars
40 lions
10 guest verses from 2 Chainz on your mixtape
What would you do if you made $5,000,000 a minute? Leave a comment.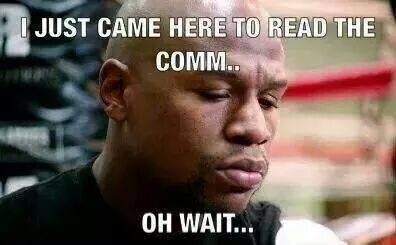 Page 1 of 1: