Robinson was reportedly shaken so deeply that he considered pulling out of the fight the morning after. Only after some convincing by a catholic priest, who assured Robinson that the dream was just in fact that — a dream, did Robinson ultimately decide to go forward with the fight.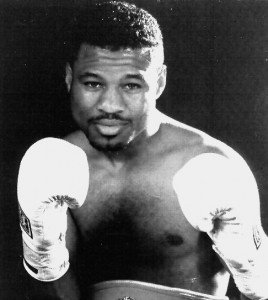 On July 24, 1947, Robinson entered the ring a 3 to 1 favorite in front of an announced crowd of 11,275. And true to his typical form, he was dominant, winning 6 of the first 7 rounds.
Then came round 8…
With the round winding down, Robinson launched a vicious left hook to the head that found its mark — and dropped Doyle. Referee Jackie Davis began the ten count, but soon realized that it wasn't necessary. Doyle was unconscious.
The fight was stopped.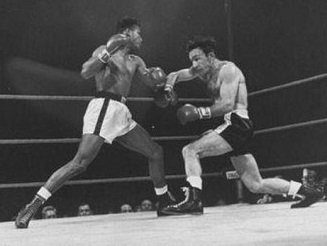 Jimmy Doyle was taken to nearby St. Vincent's Charity Hospital where attempts to revive him were unsuccessful. Doyle, who never regained consciousness after the Sugar Ray Robinson left hook that ended the fight (the same left hook that Robinson had fatefully visualized 24 hours prior), was dead at the age of 22. The death also marked the first time it had ever occurred in a world championship bout.
The aftermath left a distraught Sugar Ray Robinson, who would endure speculation soon after about him being charged with manslaughter. Those charges, though, never materialized.
Sugar Ray did something amazing for Doyle's mother: 
Page 2 of 3: