After his shocking win over Wladimir Klitschko, Tyson Fury is filled with confidence and ready to take on a new challenge or two.
"I think MMA is for people who can't box, basically." – Tyson Fury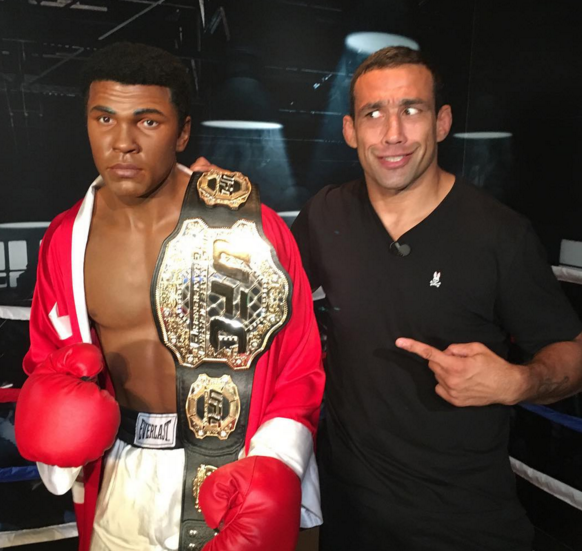 Tyson Fury said he's been calling out Cain Velasquez for two years, and then Cain got beaten by Fabricio Werdum so now Fury wants to fight Werdum. That's a tall order, except for the glaring fact that he doesn't want to fight them in MMA – he wants a boxing match, but says he's okay with kicks. Something that isn't "100% MMA".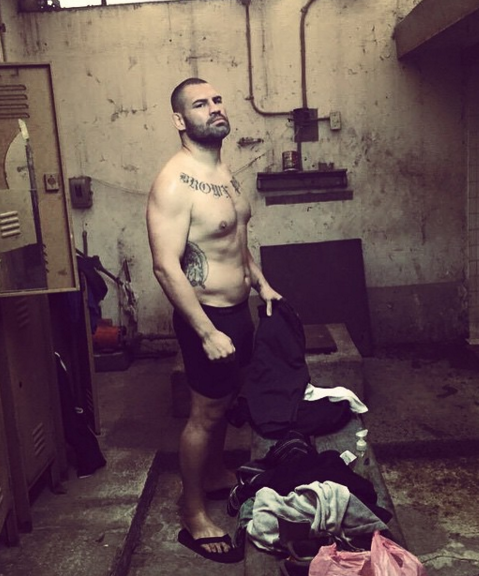 Here is Cain's response from the first time Fury called him out:
"I'm not a boxer. I'm a mixed martial artist, and if he wants to fight, he can go into the UFC and work his way up like everybody else does. Nothing is given to you in this world. To me, it's like don't talk about it, go ahead and do it. That's all I have to say about that." – Cain
Fury has actually been in talks with Bellator President Scott Coker. In an MMA match against top heavyweights like Cain and Werdum, Fury realizes that he would get obliterated.
"I'm not really interested in a 100 percent MMA fight because obviously, they're not going to stand up and bang with the heavyweight champion of the world, are they? They just want to take me to the floor." – Tyson Fury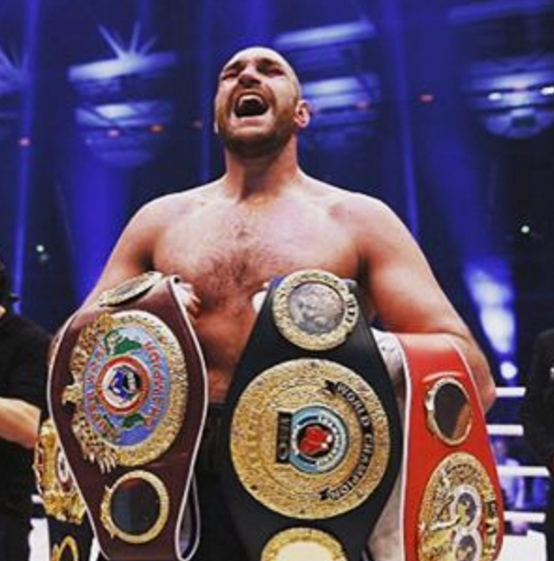 "I just want to fight the best, the best stand-up fighter in the world. Whoever is the best stand-up fighter in the world, I want to fight him because I believe I'm that man," he noted. "I don't care if he wants to kick, whatever he wants to do. We can have an all-in fight because I believe I'm the best combat fighter on the planet.
As soon as they start going up and down the floor and scoring points – not too sure how it works – but what I see, I'm not really too interested in. Sometimes they can stay on the floor quite a while before the referee says gets up before anything is going on. I just like to see the strikes getting blowed: punches, kicks, knees, whatever you like. All stand-up action." – Tyson Fury
Fury's striking is so advanced that even he can't get out of the way: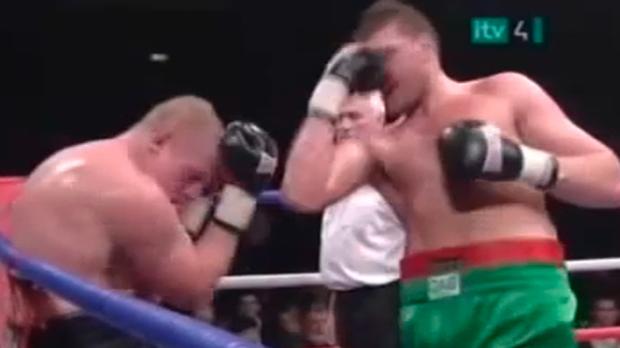 Page 1 of 1: