Lets look at the real prospects of the fight between Conor McGregor and Floyd Mayweather Jr. happening in 2017. This time its from promoter and former boxer Oscar de la Hoya, this is as credible as it gets it seems.Still your guess is as good as his, I am sure many of us might have a different point of view to Oscar when it comes to McGregor and Mayweather Jr. battling it out. Nonetheless Oscar de la Hoya, is commenting on the possible fight or battle might be a better word, between Conor McGregor and Floyd Mayweather Jr.
"Must you exit your retirement? Of course, Yes. And that is facing canelo at 160 pounds (72.5 kilograms)," he stated. However in 2013 Saul Alvarez faced off with money in that clash American won by majority decision.
When it came to talking bout the challenges faced with the UFC possible clash De la Hoya did not hold back a word: "there is a lot of money, but there is more money at stake when you're an entity such as the UFC that just be bought for 4,600 million dollars, and run the risk of a fighter like Floyd to ridicule its largest in a quadrilateral star not worth it, it would be disastrous for the UFC, so I do not see that you happen", he said. That is a good point and think he might be right on this one.
But he might not be entirely correct on his assessment as since the core of the two disciplines in the game; "are two different sports. Take a fighter in the UFC with zero experience in boxing to fight Mayweather is a lack of respect to boxing. And if Floyd would fighting with McGregor in the Octagon would be a lack of respect for the MMA. If the two face each other in the ring Floyd he would win easily, and if they face off in the Octagon McGregor would. There would be no competition", – Oscar de la Hoya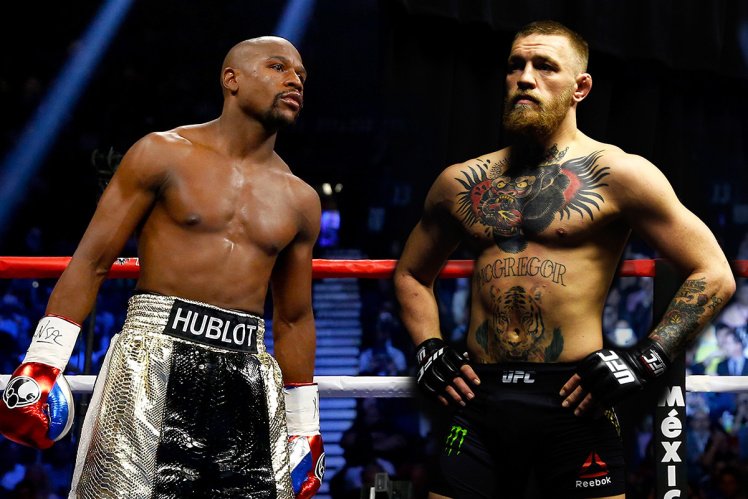 Well that is Oscar point of view but is not sure it that simple that a boxer wins when the fighting a MMA fighter in the ring and a MMA fighter wins when he is in a bout with a boxer in the octagon. This match between Conor McGregor and Floyd Mayweather Jr. might be in for lots of surprises if it eventually comes off. It seems that these two may actually in the long run be better off not facing each other in a match even though there is big money in the fight the sport may be more that money after all.
Page 1 of 1: