Another day, another step closer to May 2nd and another step closer to the fight that boxing fans most want to see.
"Everybody is doing the right thing. We're looking to complete the paperwork. Everything is moving in the right direction. Hopefully, the next couple of days it will get done." – Bob Arum
Floyd and Manny spent over an hour in a private meeting at Manny's hotel suite going over the details after a "fluke" meeting at a Miami Heat game.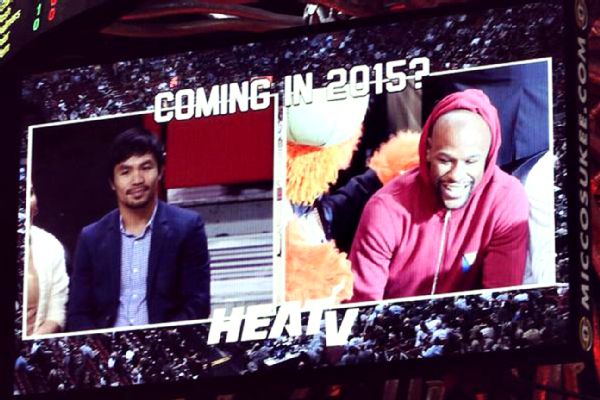 "I think it helped a lot because we were all putting papers together, and there was still a question as to whether Floyd really wanted to do the fight or not," said Arum. "Based on the meeting with Pacquiao in the hotel suite, Manny and [Pacquiao adviser] Michael Koncz were convinced Floyd absolutely wants to do the fight."
Next on the to-do list is for HBO and Showtime to come to an agreement on the PPV, since each fighter has a contract with a different channel.
Mayweather Jr. has made it clear that he doesn't enjoy working with Bob Arum, and that was very likely a topic of conversation during his face-to-face meeting with Pacquiao. Rumor has it that this will be a done deal and all the papers will be signed in time to make the announcement during the Super Bowl.
Page 1 of 1: