Jessica Andrade vs Glaudia Gadelha was a brutal fight, both of these women are incredibly tough and skilled, and they're both looking to make a statement in the division.
Claudia had a guillotine choke locked in at the end of the 2nd round, but Jessica was able to hold on to see the fight make it to the third.
Both had cuts and blood on their faces, and in between rounds Claudia told her corner that she couldn't see anything. It's a good thing the referee didn't hear, because that's a reason to stop the fight. They got her cleaned up and she went back out there into the third.
There were some exciting striking exchanges, but it was Jessica's work on the ground that seemed to dictate the outcome of this fight. She had some solid shots with Claudia against the cage in the second, and the third was mostly spend with Jessica raining down ground and pound, where Jessica showed her patience as she peppered the body before landing more strikes to her opponent's face. Jessica Andrade controlled the fight, especially in the third round. It was just toughness and pure heart that were keeping Gadelha in there. Claudia threatened another guillotine choke late in the third, but Andrade's pressure was just too much. She put an exclamation point on the fight with a flip/throw right at the end of  the round, and immediately jumped onto the cage to celebrate before the judges scorecards came in.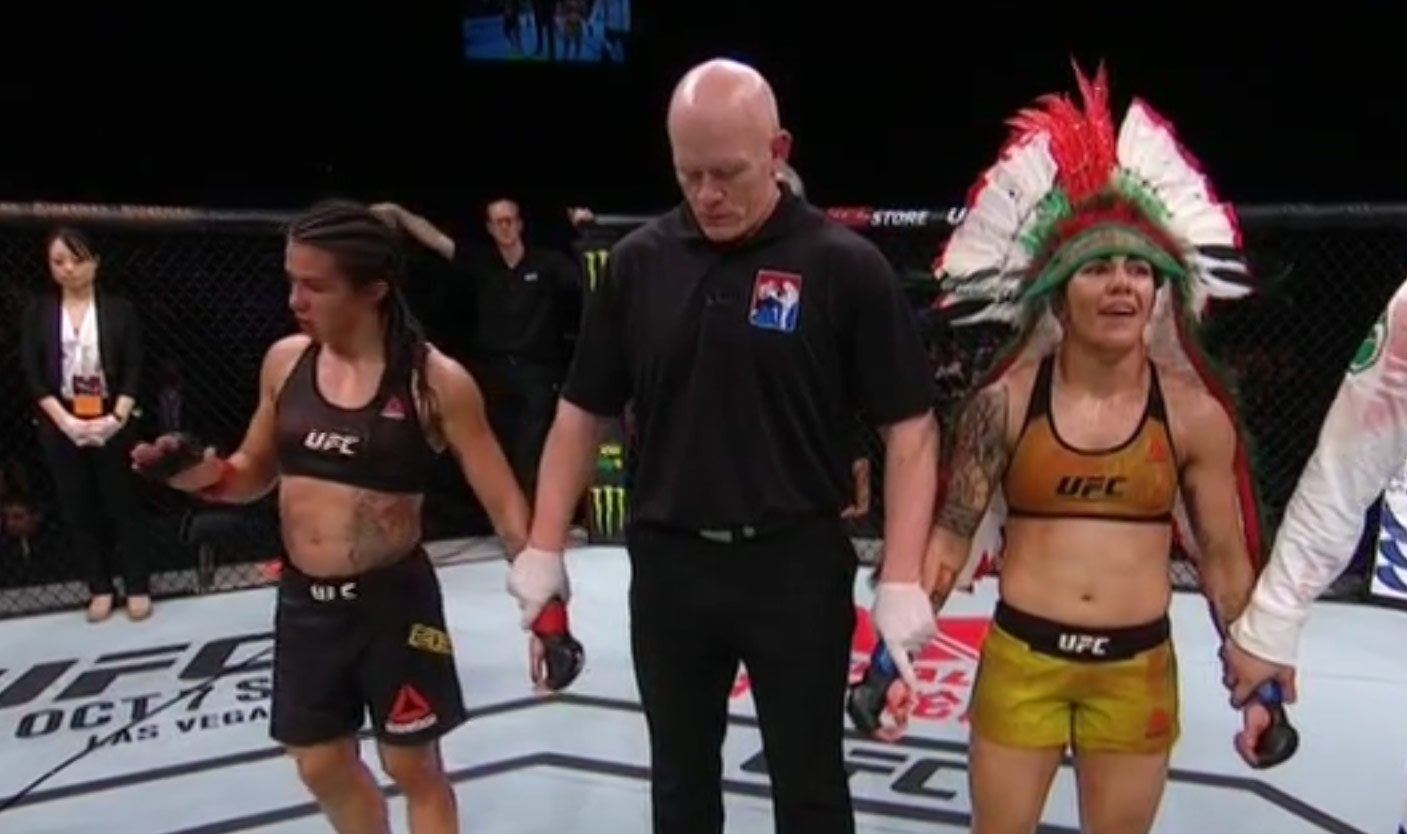 Before this fight, Gadelha was ranked #1 and right on the heels of another shot against Joanna Champion. Jessica was ranked #4 in the division, but a win over Claudia undoubetly skips her ahead in the rankings, and may even position her for the next title shot after Rose Namajunas gets her shot at the belt at UFC 217.
Andrade is looking like a straight up killer in her best career performance, and sending a clear message to the top fights in the division.
Page 1 of 1: