Michael Bisping has been one of the most outspoken fighters when it comes to steroids, of which Romero has had his own run-in in the past. Yoel took a suspension recently after failing a drug test. It was a shorter suspension than usual, as it was deemed that he had taken tainted supplements. Yoel gets drug tested very often, as USADA has spoken about "The eye test" and while it's certainly not a crime to be jacked, his physique has raised suspicions.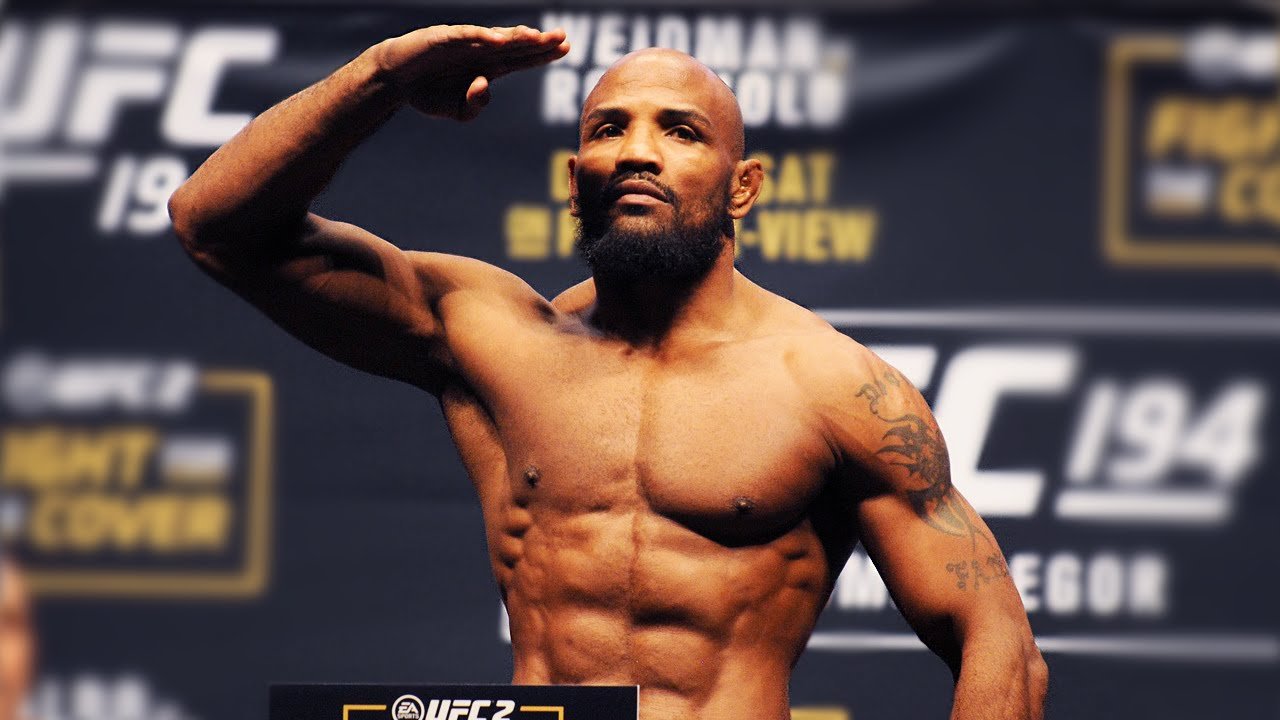 Including from the current champion of his weight class, Michael Bisping. After a strange encounter following Romero's recent KO victory over Chris Weidman, Bisping looked down at the Octagon from his media perch in the rafters of Madison Square Garden . Bisping gave a one-finger salute, and made a gesture that looked like he was injecting himself in the butt, mocking Romero over steroids.
Bisping has a long history of career hiccups at the hands of people who were either taking TRT, or would later test positive for something, so he's one of the more outspoken fighters when it comes to that. None the less, he has agreed to fight Romero and sees it going down sometime next spring. Bisping says he was offered a fight for UFC 208, but wants to take a little more time off after a crazy 2016.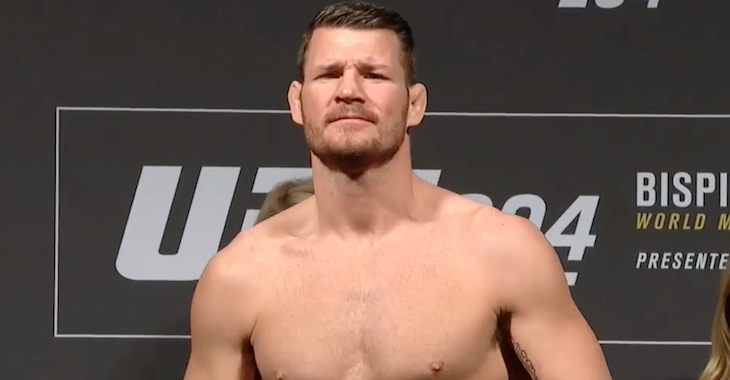 Here's what Michael was saying prior to Romero's victory over Weidman: 
"If Yoel beats Chris, I honestly don't think I'll fight Yoel, because he tested positive for steroids," he said on his podcast. "I read an article recently that said that it takes years for the advantages of taking steroids to get out of your system. Just because you don't test positive anymore doesn't mean you'll lose all the extra muscle and stuff like that that you were able to achieve. So I think he needs longer, I really do, and I don't see why he should be rewarded."
Apparently, it's been long enough, because Bisping has changed his tune and is ready to take on the huge challenge known as Yoel Romero: 
"I was hoping Weidman would win. I always wanted to fight Weidman – more out of a respect thing really even though we went back and forth and talked [sh*t]. I really never had too much against him. It was more of a comedy thing from where I was concerned, but I did want to fight him."
"That said, Yoel beat him."
There are a LOT of tough fights on the horizon for the 185lb champion. Even with Weidman out of the way, that still leaves Romero, who is no easy outing. If Bisping is able to weather the storm early on, in a five round fight, he may have a good chance, but only time will tell.
Page 1 of 1: