We all know that the WWE loves John Cena, and has always been willing to hook him up with a beatdown of anybody that might one day take his place. That has kept Cena as the unquestioned top guy in WWE, while holding down everyone else.
Some of the nails that Cena has hammered down, however, have stuck out higher and been pushed down lower than the rest. Here are the guys Cena has buried the hardest.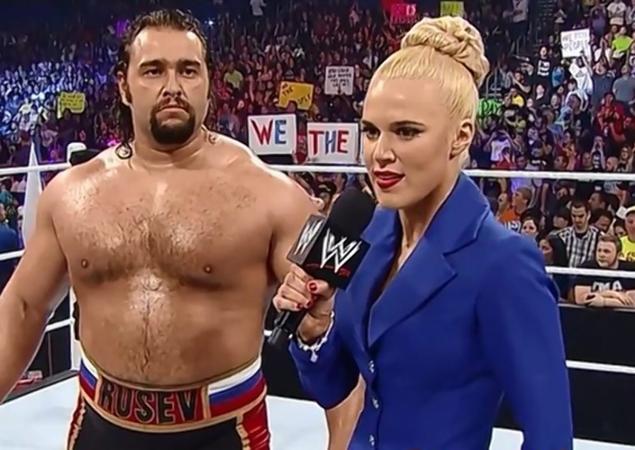 Rusev
Rusev is the ultimate heel wrestler. He is built like a truck, has an expansive power moveset and has the perfect "angry European" accent to make it clear who you are supposed to be rooting for. Alongside his smokin' hot real-life girlfriend (now-fiancee), Lana, he was the best heel on the WWE roster entering 2015. That is, until his beef with John Cena.
Cena started beefing with Rusev ahead of Fastlane 2015 for Rusev's anti-American promos. It was a lame rehash of the same storyline we had seen during Rusev's rivalries with the Big Show, Mark Henry, Jack Swagger and (to a lesser degree) Sheamus except while Rusev crushed those four, John Cena beat him at WrestleMania 31 to take his belt. Then beat him THREE MORE TIMES.
That functionally buried Rusev, and also undercut the legitimacy of all of Rusev's past rivals. Rusev entered WrestleMania with incredibly long unpinned/unsubmitted streak. In the months since, he has been pinned by midcarders like Cesaro, Dolph Ziggler and Ryback. That's a pretty damning before-and-after.
Continue to the next page:
Page 1 of 3: