Being able to talk the talk has always been a big part of prize fighting. For some fighters, it comes natural… for others, not so much. Here's a look at some of the dumbest quotes in MMA history from fighters with a special section for the commentators, too. Some of these are dumb, some are just funny, most of them are a mix of both.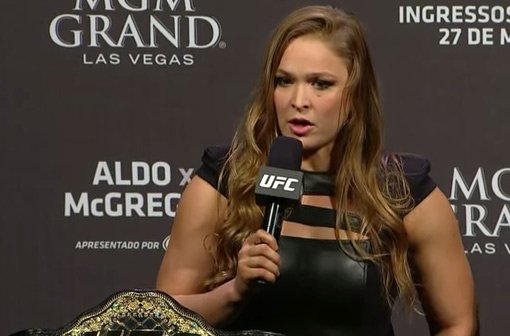 "I got 99 problems but a Bethe ain't one." – Ronda Rousey
"This is the Ultimate Fighter. We don't vote guys off, we beat them off." – Dana White
"That was the old Vitor Belfort that we're all used to seeing, him at 131 years old" – Tito Ortiz
"I knew he was hurt when I hit him in the nose and he went AHHHHH…"  – GSP
"I want to fuck… I want to fight, with Chuck." – Wanderlei Silva
"Matt Hughes beat me fair and square…I'm sorry, I'm still learning English; 'fairly squarely.'" – GSP
The next page is dedicated to Frank and Ken Shamrock quotes.
Page 1 of 4: