Saul "Canelo" Alvarez vs. Miguel Cotto went down on Saturday night, and was pretty much everything boxing fans could have realistically hoped for. The two battle-hardened talents put forward a long, but largely action-packed fight.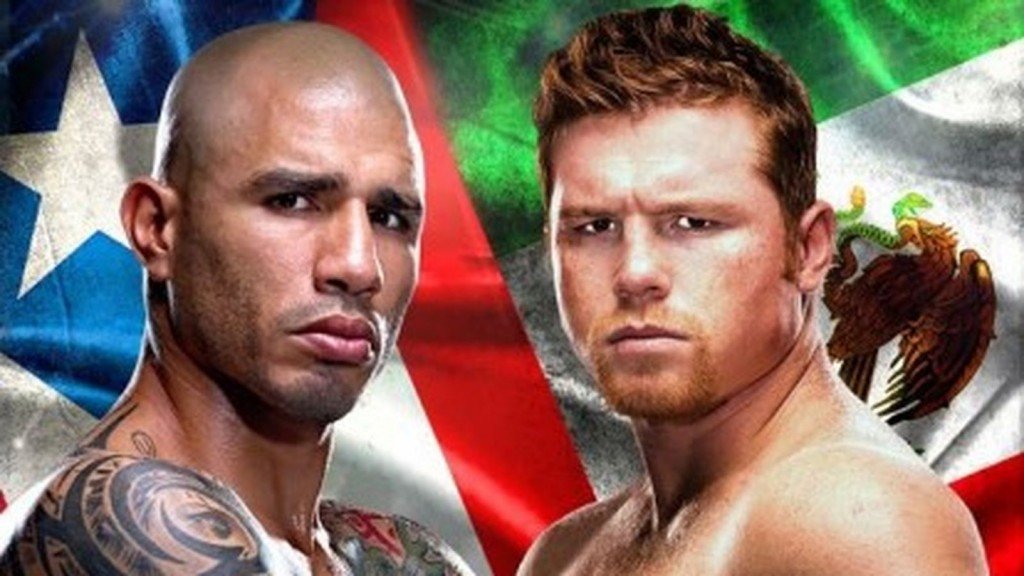 The first round was a standard feeling-out round for both men, with both men trading time as the aggressor, but Alvarez finding homes for his right hand. While Cotto found spurts of offense in Round 2, Alvarez began to find his range in Round 3, and out-paced Cotto in a big way, pressing the action with very little response from a surprisingly small Cotto.
Momentum began to swing back in Cotto's favor in the fourth, as Cotto started to work his jab, but that wouldn't last long. In the fifth and sixth, Canelo turned the pace back on and pressed the action. Cotto started wearing Canelo's punches and visibly started to tire while Canelo looked beyond comfortable in the ring.
Miguel Cotto vs Saul Alvarez #CottoCanelo #CottoCanelo Slips and upper cut pic.twitter.com/sM2Sl3TXyZ

— ZombieProphet (@ZProphet_MMA) November 22, 2015
Rounds 7 and 8 saw Cotto start to look a tad desperate, as he began swinging for the fences and came up short almost every time. Alvarez remained poised, matched every one of Cotto's shots and, by Round 9, seemed to be firmly in control of the fight.
That complacency, however, kept things exciting in the final frames. Alvarez functionally took the tenth off, and only stayed competitive in the eleventh with a late flurry. The last round was a ho-hum affair before Canelo turned it up in the final 30 seconds, putting a punctuation mark on a strong performance.
The final scorecards all read in his favor, to the 117-111, 119-109, and 118-110.
While Cotto got some shots in, this was was a huge victory for Alvarez. The Mexican showed remarkable cardio for his size, and was crisp and accurate at all stages of the fight. If he can continue posting performances like that, he could easily become the clear-cut biggest star in boxing within a few years.
While the fight itself was a big deal, the most important detail, the pay-per-view buyrate to be precise, is yet to come. Cotto vs. Canelo is the biggest fight since the (possible) retirement of Floyd Mayweather and the likely upcoming retirement of Manny Pacquiao. While the "boxing is dead without Mayweather" discussion is wildly overblown, there is no question that it is going to take a good hit, especially in terms of its revenue-generating ability.
The first taste of a MayPac-free boxing wound up being something of a dud. August's Gennady Golovkin vs. David Lemieux PPV was an exciting bout between two of the hottest young stars in boxing, ending in a Round 8 TKO win for Golovkin. Unfortunately, it was revealed that the fight generated about 150,000 buys on pay-per-view.
Cotto and Canelo, though, are arguably the two biggest names in boxing outside Mayweather and Pacquiao. The financials for this fight will likely serve as a measuring stick for boxing's immediate future.
Definitely worth watching out for this one.
Page 1 of 1: