Mike Tyson has had a crazy life. He's basically a real-life honey badger. He's seemingly settled down in recent years but he's still very open about his wild past. Here are 10 things we'd rather not know about Mike Tyson's sex life.
He was constantly getting laid in prison by just about anybody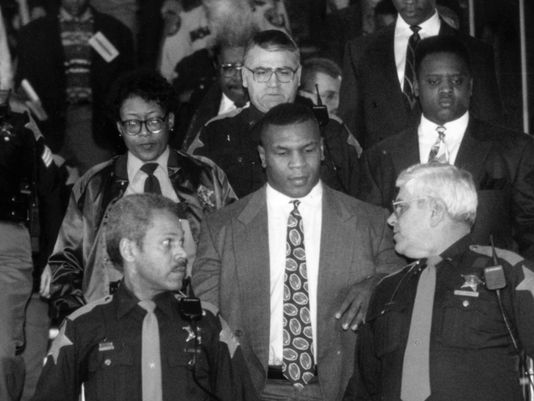 In the early '90s Iron Mike was in prison for rape charges (He still maintains his innocence). While behind bars, he had a rotating door of ladies visiting him for fornication. He wasn't only banging visitors, he claims to have impregnated one of the prison guards, too.
"I was having so much sex that I was too tired to even go to the gym and work out. I'd just stay in my cell all day."
Before prison, he would sleep with up to 15 woman a day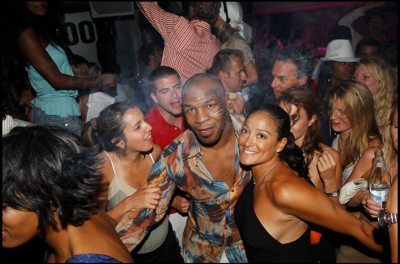 If it sounds like Mike was getting a lot of action when he was behind bars, it pales in comparison to the amount he was slaying prior to being locked up. A former employee of Tyson's says it would be upwards of 15 women a day. With that many, you'd almost need a Palm Pilot just to keep track. Wait, he actually had one…?
Yeah, Mike Tyson used a pocket computer to keep track of his lovers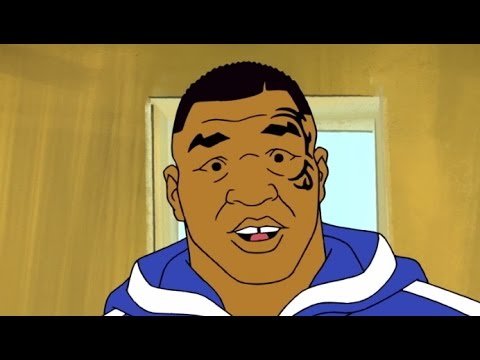 Mike Tyson kept a digital organizer with the names and preferences of most of the women he would get with, not counting one night stands or groupies. That early '90s Palm Pilot predecessor was probabaly pushed to it's limit with 1300 names and flavors stored in it.
"A lot of them are women whose names you'd recognize," he said. "But the 1,300 doesn't count the one-night stands, the groupies."
Among the women you'd recognize are Naomi Campbell
Mike and Naomi famously dated, it didn't exactly start with a meet cute. According to Tyson's former manager, the two locked eyes from across the room then met in the bathroom stall like it was prom night.
"I was there to keep Mike out of trouble, doing my usual babysitting job, and when I looked over, he was talking to this girl," says Mike's former manager Holloway. "I had to rub my eyes. It was Naomi Campbell. Mike says he's got to use the restroom. Next thing, Naomi's following him and I'm outside holding their drinks. Guests are walking up and I'm telling them, 'Bathroom's taken.'"



Page 1 of 3: