9. Chris Leben<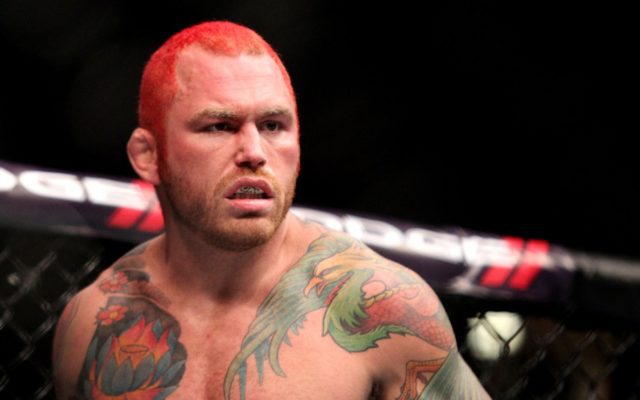 Chris Leben's fight with his inner demons was clear to all during the first season of The Ultimate Fighter, when 'The Crippler' got drunk and destroyed the TUF house, leaving a trail of blood, broken windows, and destroyed doors.
That was not just for the cameras, long after the program ended, it went out of control, participating in parties and abusing drugs and alcohol.
Leben also did not calm down in the weeks of his fights. For example, he claims that during the weigh-in for the fight against Brian Stann at UFC 125 in 2011, the night before he got drunk to the extreme.
"I went into Hard Rock and for some reason something bothered me," Leben told Submission Radio. "I was in the bathroom, there were walls that looked like marble, so I decided to kick down all the walls, and then oh surprise, I was arrested."
Leben bribed a security guard with $ 500 to let him go before the police showed up, and he managed to get to his room in the hotel, where he woke up the next day covered in his own vomit.
After a few days, Stann defeated Leben by TKO in the first round, ending a three-game winning streak.
Page 2 of 10: