The beauty of MMA is how it combines all of the other martial arts, to see which ones can adapt and dominate. Certain styles rise to the top like wrestling, jiu-jitsu and muay thai. Other disciplines don't really work, like tae kwon do. We asked a whole bunch of Muay Thai fanatics which MMA fighters best represent the Muay Thai discipline, and here's what they came up with…
Anderson Silva
Not only does The Spider have one of the most deadliest Muay Thai clinches in MMA, he also runs a gym dedicated to teaching Muay Thai in Torrence.
Donald Cerrone
Fans love Cerrone because he's a mad man who just loves to fight as often as possible. His Muay Thai game is on point and he's got a deadly switch kick, with the main criticism of his style being that he lacks head movement since he's happy to eat a shot or ten if it means he gets his own off.
Jose Aldo
Aldo is a favorite among Muay Thai fans, and one of the top P4P fighters in the world. He would be more popular if he spoke English, but his skills speak for themselves.
Edson Barboza
Barboza has been training Muay Thai since he was just 5 years old and has a textbook style that's served him well inside the octagon time and time again.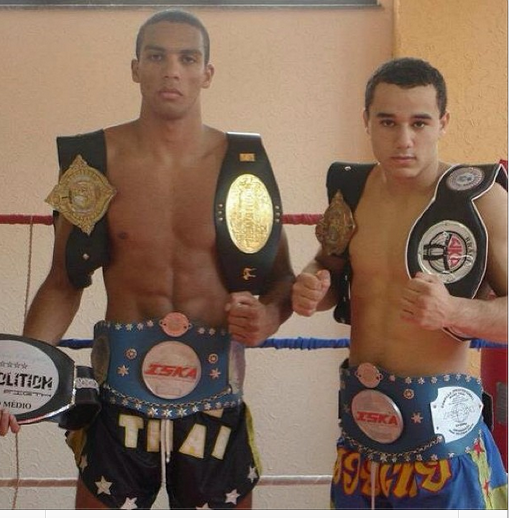 Joanne Calderwood
JoJo was a fan favorite on season 20 of The Ultimate Fighter and has been training Muay Thai since the year 2000.
Eduardo Dantas
Dantas is arguibly the top bantamweight outside of the UFC, and former Bellator champ.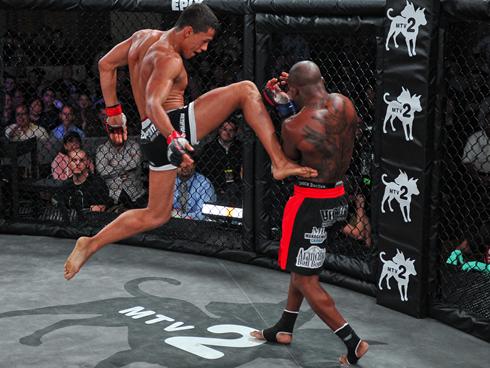 See 6 – 10 on the Next Page:
Page 1 of 2: